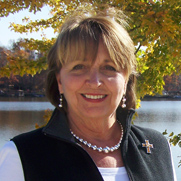 Paula Noonan
Phone: 336-407-7325
Email: paula@lakefp.com

View my Listings

I have proudly been a Realtor for twenty years and gladly live by the motto of The Great Golden Rule in my business dealings. My agents and I pride ourselves on being knowledgable of all issues, conditions and regulations of dealing in real estate on High Rock Lake. Let us protect your investment with our knowledge. Our goal is to put your interest first, before our paycheck, to offer you the most reputable service available.
Specialities: Listing and selling residential lake properties, lots, homes, mansions and getaways. Knowing the rules and regulations governing pier permits, lakefront usage, and lakefront improvements.